Goa has been the go-to beach and party destination for Indians, however, there is more to Goa than being India's fun capital. It's an international hub, high on life, as its culture and customs have been interlaced with changing empires, rulings and religious diversity of people. Due to their adaptability, unconventional mentality and flexibility quotient, Goa continues to be ranked as an inclusive and tourist- friendly destination.
If you are a traveller looking to explore Goa beyond the beaches then here are your 6 top picks.
Old Goa and its surroundings for the history and architecture inclined
To witness European architectural splendor, you need to visit old Goa. If you are staying in Panaji or a nearby beach, you could simply get on a bus or rent a bike to get to Old Goa and then walk around most of the sites. Though you can walk to sites that are on the outskirts (including the Church of the Cross of Miracles and Chapel of Our Lady of the Mount), a bicycle is handier for these. Some places of interest that you must not miss are Church of St Francis of Assissi and The Basilica of Bom Jesus is a UNESCO World Heritage Site that holds the mortal remains of St. Francis Xavier.
Feast on delicious Goan Cuisine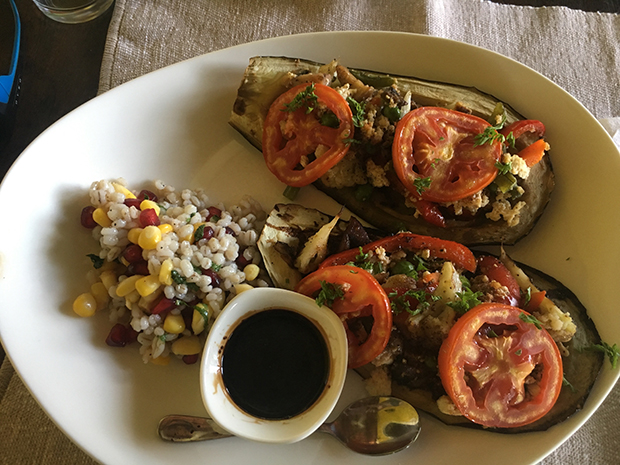 Goan cuisine is unquestionably dissimilar from other cuisines in the country. Given the diversity in its history and being an international destination for domestic and global tourists, its food game is a mix and match of traditional and western. Being a coastal area with the main occupation as fishing, sea food is the most consumed commodity. Fish curry and rice is the staple food. Flavour profile, usage of ingredients and preparation style is influenced by the Portuguese, Brazilian and Konkani practices. The locals enjoy pork and beef and particularly a dish called 'pork sorpotel'. Dinner is usually served with chicken cafreal made with copious amounts of garlic. A popular dessert dish is bebinca which is a very dense 8 layered pudding made with sugar, milk, ghee, coconut milk and plain flour. Their traditional drink is called feni and it's an alcoholic beverage that is univocally associated with Goa. It is endemic to the state of Goa and is brewed by the local communities.
Get on the carnival wagon
If festivities and carnivals are your thing, don't miss going to Goa in the month of March. This Portuguese influence, combined with folk dance and music has created something new which puts together the best of both worlds. Fugdi and Dhalo are the most popular dance forms in Goa. These two dances are performed exclusively by women. Kunbi, a tribal dance song is performed at important occasions and Dekni, another dance performed by women is a combination of eastern and western music and rhythms. All these forms of art come together on lighting up the streets of Goa during the carnival, give the Mardi gras a miss and pick Goa for your next carnival fix.
Shopaholic confessions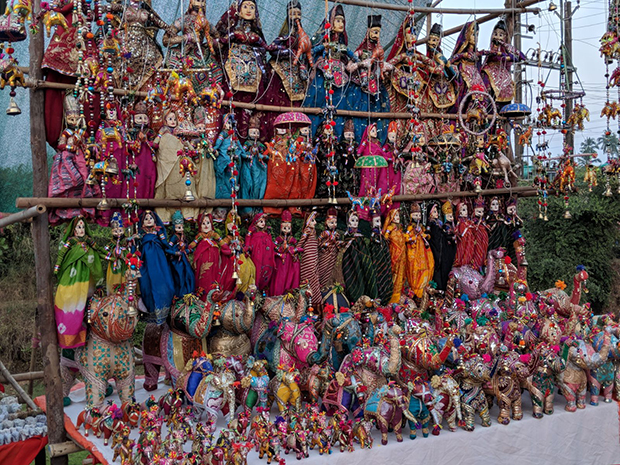 Did you hear us say "Flea Market"? Post monsoons, the beach and its surrounds are bustling with arts and crafts brought in for the traveller from various parts of the Konkan coast. Bamboo, pottery and crochet have dominated the local handicraft industry since as far back as the 15th century. As we already know, the many influences on Goan culture have created a mix of crafts that is quite unusual. There is something for the discerning designer and boutique shopper with high end boutique stores at every corner. Take your pick from Indian designers who are popular in the global fashion scene with designers like Wendell Rodrick's, Neeta Lulla and many more.
Ride along the backwaters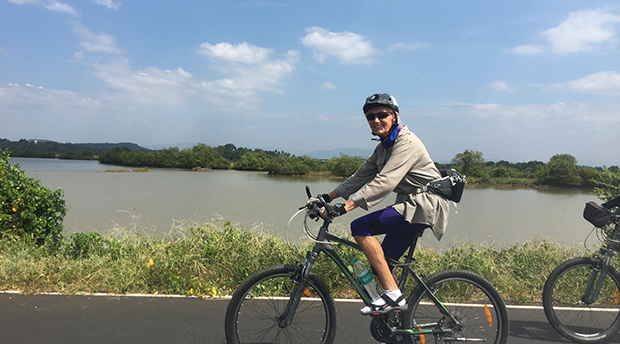 One of the highlights of riding in goa is a trail leading along the backwaters through quaint little villages like Aldona, Olaulim, Pompurba and many more. You will ride along gorgeous Portugese and Spanish styled mansions, witness friendly football matches and even stay in one of the most delightful farm stays owned by the locals that oversee a private backwater body. Spend your time kayaking or swimming, or simply soak in the sensory overload of Goa's bountiful backwaters.
Something for the wild at heart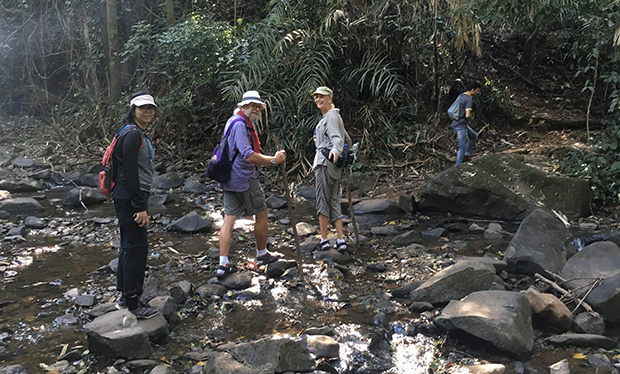 While the west coast is a long shoreline, the other side of Goa offers a completely different panorama. Governed by magnificent hilltops and alluring dark jungles, the state is a mesmerizing beauty. Ride into the Mahaveer wildlife sanctuary to spot some rare fauna and endemic bird life like the Malabar hornbill, Ruby throated bul bul and even the Gaur. your choice of wildlife can be a pick between 48 types of mammals, 276 types of birds and 60 types of reptiles. Now, isn't it a treat for the wildlife and photography enthusiast in you?
We could go on but these are just some of the experiences on the Goan trail with Unventured cycling through meandering alleyways exploring Goa beyond the beaches. For more information on the "Susegad" that translates to "laidback" trail of Goa Click Here
Social Share