India has a fairly mysterious air about it for travel enthusiasts around the globe. The culture, religions, traditions, and sites across the vast continent are intertwined, connected, and intriguing. India's history is as colorful and intricate as it's festivals and landscapes. India is the original home to much of world history as well.
There are a number of UNESCO World Heritage sites dotted across India 43 to be precise and here are the little known 4 that make for an incredible adventure to discover.
Hampi

Located in Karnataka, India, this UNESCO World Heritage site gives you a glimpse of a time where the world cultures we know now was just emerging. This cluster of monuments was once the center of the Hindu Vijayanagara Empire in the 14th century. It was once India's richest city, trading with cultures from around the world. As a result, it holds more than just the history of India, but of world civilization. It was destroyed by Muslim conquerors and now it's ruins run over 4,000 acres and includes 1,600 monuments built from the granite of the surrounding hills. With mention in plenty of traditional and historical Hindu texts, the site is of great religious importance as well. There are well-intact monuments to many Hindu gods that can be explored up close and personal as if it's still the Hampi of the golden era. Public squares and marketplace ruins can be explored as if you're walking through the ancient city thriving today.
Badami

Also located in Karnataka, India, Badami is another UNESCO World Heritage site. It's also a former capital from the first century; even older! This site is famous for its structures and monuments cut and built right into the surrounding stone hills. It's located on the ravine of a large lake making the views from the temples incredible. It's built out of red sandstone which gives a very dramatic, ancient-looking affect against the bright blue skies. The region is so old, there is plenty of evidence it was once home to prehistoric settlements, making it truly a birthplace of civilization. It's the setting for a number of traditional myths and, in recorded, history plenty of kingdoms to more "recent" history leading up to the 8th century. There are inscriptions that are of extreme religious and linguistic importance across many locations of the site that can be viewed up close and personal, dating back to 543AD. It is absolutely worth a visit to see a place where the religions, language, tradition that still stand today made their first appearance on earth.
Western Ghats

The Western Ghats is a wonderful mix of both natural and man's history in one incredible strip of rolling mountains along the Western coast of India. It's a UNESCO World Heritage site and also one of eight "hot-spots" of biological diversity in the world. Thirty-nine properties within the region have been given heritage site status including national parks, reserves, and sanctuaries. A lot of wildlife research takes place in this region as a result of its biodiversity, including on fascinating Indian creatures like the King Cobra along with potentially hundreds more species yet to be discovered. We tour this region and it's a blend of nature and humanity on our Chasing the Monsoon tour. The mountainous terrain with peaks as high as 2000 meters and high amount of rainfall make for gorgeous scenes of waterfalls, bright green mountains, and thick rainforest. It's an experience best had in an adventurous way like on a bike and foot with local connections to truly immerse yourself.
GOA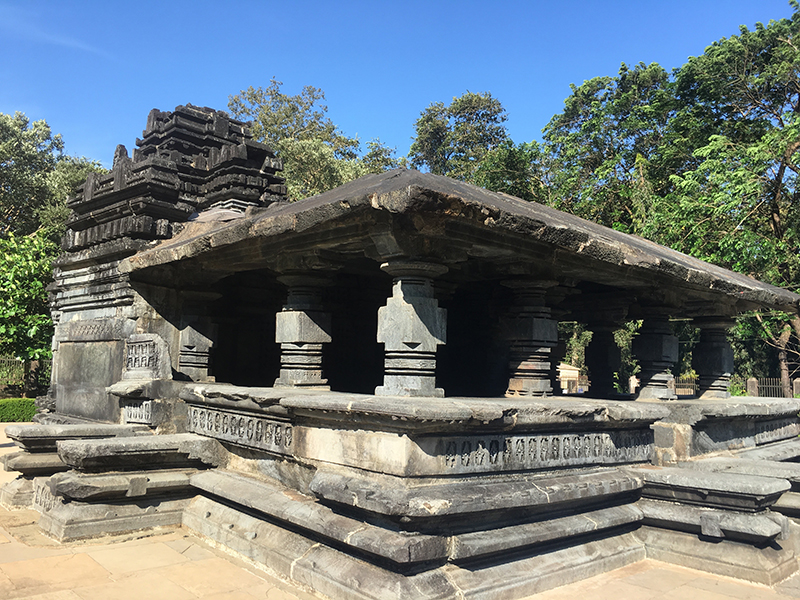 Beyong the beach and the party theme the Churches and Convents of Goa are monuments inscribed by UNESCO under the World Heritage List in 1986 as cultural property. Built by the Portuguese colonial rulers of Goa between 16th and 18th centuries. These monuments are mainly in the former capital of Velha Goa. Velha Goa is also known Goem, Pornem Gõy, Adlem Gõi, Old Goa or Saibachem Gõi, where Saib or Goencho Saib refers to Saint Francis Xavier. The most significant of these monuments is the Basilica of Bom Jesus, which enshrines the tomb containing the relics of St. Francis Xavier. These monuments of Goa, known as the "Rome of the Orient," were established by different Catholic religious orders, from 25 November 1510 onwards. There were originally 60 churches of which some of the surviving monuments in the city of Velha Goa
There are few places in the world that earn the title UNESCO World Heritage site. There are few places in the world that hold deep importance to our story as one humanity and India is home to many that are worth exploring in your lifetime for an unforgettable experience Check out our next tour.
Social Share