There are some parts of the world that, once visited, envelop your heart and don't let go. India is such a place; it will leave you bewitched and bewildered.
India has an uncanny ability to overload the senses with fierce intensity of its colours, sights, smells, sounds and tastes. The effect it has is a blitz on the senses – all of them, almost all at once.
Once you are brought face-to-face with India, the black and white world will be re-rendered into a kaleidoscopic one.
Unquestionably, India is the most chaotic, colourful, engaging, life-affirming and spiritual nation in the world.
All the 29 states and 7 union territories in India are diverse and individualistically magnificent. No matter the terrain – vast open skies, crimson deserts, lush rainforests, boundless coasts, cascading waterfalls or snow-capped mountains, you will be left floored. Even sauntering through the hustle and bustle of the city, passing skyscrapers and blocks of buildings, will surround you with an air that makes you feel like you're part of something bigger.
India is always warm and inviting, it is a place of infinite variety. It presents a concoction that can quench the thirstiest traveller – art, culture, fashion, gastronomy, humble towns and sophisticated lifestyle; India is the land for achievers and dreamers.
Here are the top 10 reasons you should make India your next travel destination:
1. Food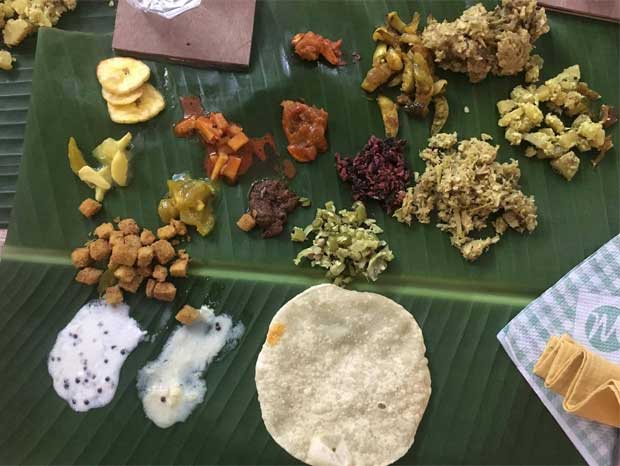 You will definitely get curried away with the Indian flavours and spices. Just like the country, the cuisine is incredibly diverse with a change in flavour, taste and variety. Subtle use of numerous herbs and spices is what defines Indian cuisine. All the way from Kolkata to Kerala, there is an assortment of delicious dishes waiting to be sampled. Typically, there are four main categories of cuisines – North Indian, South Indian, East Indian and West Indian. In the north, you have dishes like the chicken tikka masala (familiar favourite) and other clay-oven recipes with gravies that are thick and the popular naan bread. The east is known for plenty of fish while the south has dosas that are similar to crepes. It's a recipe of flavours waiting to explode in your mouth.
2. History and architecture

India's history dates back to the Neolithic period. During the course of its history, several ancient dynasties and kingdoms have ruled and called this land their home. Many famous rulers built structures like forts, mosques, palaces, temples, step wells, etc. Hence, through the countless centuries, the architecture in India has evolved with the influence of various civilizations and dynasties that thrived here. Today, India is home to more than 32 UNESCO World Heritage Sites and each one displays the artistic prowess of the craftsmanship of the artists from the civilizations and dynasties of ancient times.
3. Shopping

Huge marketplaces are immensely popular and crowd-pleasing not only because of the amazing shopping experience they deliver but also because it's a full-on cultural immersion. The atmosphere is incredibly lively, shops are stocked with colourful merchandise and the people are vibrant. The unique design aesthetics employed for creating items such as clothing, handicrafts and textiles has made them famous. Each region specializes in a specific industry which has been handed down over the years.
At marketplaces, an art form to imbibe is haggling. It is part custom, part a relationship building exercise and part a spectator sport. This is a pastime which you should indulge in, set aside your ethics or shyness.
Few things you can shop for are various fabrics, puppets, sari's, home décor, spices, incense sticks, semi-precious and precious jewellery, handicrafts, etc.
4. Yoga, Ayurveda and spirituality
Various religions and religious philosophies have originated from India. Apart from the tourist attractions, countless visitors swarm into the country to experience a tranquil environment and to make contact with their spiritual self.
When it comes to yoga which was invented in India, there are several ashrams, schools and teachers to choose from. However, it is not necessary to study the subject in order to absorb the essential teachings – flow, finding your inner stillness and oneness.
Similarly, more than 5000 years ago, Ayurveda too was founded in India. It a form of healing which lays emphasis on eliminating the root cause of an ailment without any side effects.
5. Festivals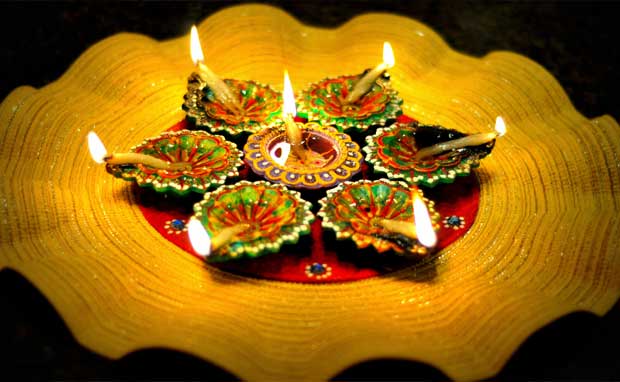 The Indian calendar is filled with a variety of festivals. There are festivals for every season, every region, every legend and myth and every religious place. There is nothing quite like the elaborate and massive festivals that take place on a regular basis. The entire community is instantly consumed by the festival, dancing in the street, playing loud music, worshipping idols, binging on festive food, dressing up in vibrant colours, etc.
A favourite festival for locals and tourists alike is Holi, also called the 'festival of colours'. One more popular day is Diwali, 'festival of lights'. Dussehra and Ganesha festival are major festivals that are part of the Hindu calendar.
People from all over the country, from all religions, come together to celebrate these festivals.
Bigger fairs like Pushkar Camel fair and Kumbha Mela entice millions of tourists from the world over.
Undoubtedly India is 'the land of festivals' and festivals are a great way to witness Indian culture at its best.
6. Cultural diversity
Home to more than 1 billion people from diverse backgrounds, cultures and religions, the amount of diversity in India is incomprehensible, yet amid the diversity there is unity. Almost every state in India has sculpted its own cultural niche and tourists from all over the world flock to India to experience the dynamic culture and traditions that are so distinctive.
Within the country itself, language, music, art, dance, etc. differ from place to place. But the history that is several millenniums old has influenced the amalgamation of several cultures.
7. Multilingual
Language is not an obstacle for Indians. This is a land which has about 1652 dialects and most people throughout the country speak English fluently.
The people in India are very hospitable and are always ready to lend a helping hand. Language should be the least of your worries.
8. Insight into a culture through dance and music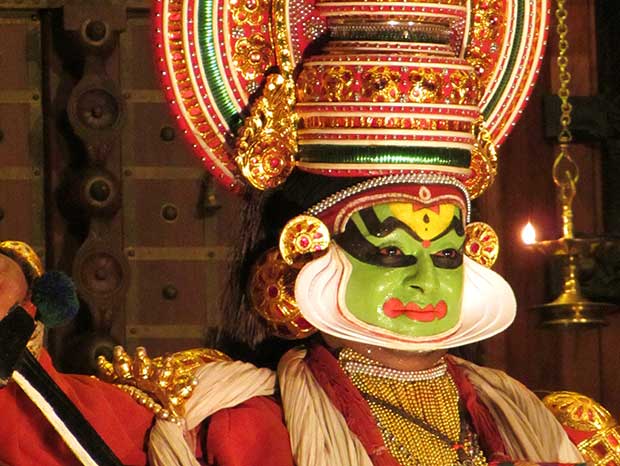 Classical literature, mythology and religions form the basis of most of the performing arts in India.
An important part of the Indian society is music and many noteworthy world musicians are from this country. There are several forms of music and each has its own distinctive character, feel and sound which are specific to the region from where it originates. The different forms of music include Indian classical music – Carnatic and Hindustani, folk music, Indian pop, filmy music, etc.
Similarly, Indian dance is complex and one of the most expressive forms of dance seen throughout the world. Various dance forms originate in different parts of the country but broadly dance is classified into classical or folk. Bharatnatyam, Kathak and Kathakali are few dance forms to check out while in India.
9. Wildlife
Nature lovers and enthusiasts will be intrigued by the wildlife in India. India is home to several endemic, endangered and rare animal and bird species which live in the multitudes of terrains around the country. This diverse and rich wildlife is preserved in the 18bio-reserves, 500+ wildlife sanctuaries and 120+ national parks which are scattered all around the country. Also, the Western Ghats, Indo-Burma, the Eastern Himalayas and the Nicobar Islands in Sundaland are treasure houses and four of the thirty-five biodiversity hotspots.
To spot animals and birds, you can go on a jeep safari, elephant safari, trekking, boat rides, guided nature walks, bamboo rafting, etc. This land is home to Bengal and Indochinese Tigers, leopards, snow leopards, Asiatic lions, deer, Indian elephants and the deadly king cobra among others.
10. Geographical diversity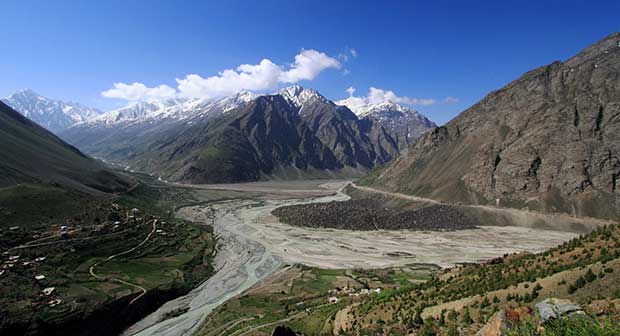 The land of India forms a well-defined sub-continent which is set off from Asia by the imposing northern part of the Himalayas. Covering an area of 32,87,263 sq. km, India is a huge country and is ranked seventh largest in the world. India boasts of a unique terrain – from vast open plains to snowy mountains to dry and hot deserts to evergreen forests to beautiful beaches to long coastlines to fertile plains, this country has one of the most diverse land layouts. India is divided into four physical divisions:
The Mountain Ranges of the Himalayas
The great Deccan Plateau
The great Indo-Gangetic plain
The Coastal Ghats
One of the best things about travelling around India is experiencing the different terrains.
A curious mixture
Not many countries can carve such a strong and lasting impression on travellers like India does. With its cacophony of vibrant colours, sounds and extreme contradictions, it's exhilarating.
A keen sense of adventure follows you everywhere you go – whether you're trekking in the snow-capped mountains, wandering around beaches, attempting to spot wildlife or just navigating through the chaotic streets, exploring India is an adventure and your trip will be full of the unexpected. India is a country which cannot be explained; it must be experienced.
Social Share