Meet the passionate, enthusiastic adventurers who make each experience memorable for you
Our Tour Guides are our family and their personal interest in travel brings them to Unventured. Their local knowledge will help you find the best wine, cafe or cuisine in the hidden back alleys of our trails. They are not only trained to fix your bike, cheer you up during challenging rides and even prepare a quick meal at a home café, but are also NOLS (Wilderness First Response) certified to react aptly in case of an emergency.
Introducing our crew of Tour Guides: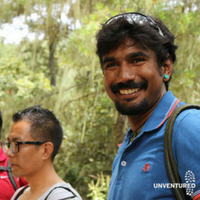 Gurudeep:
An organic terrace gardener, the 'start-up' story guy, wildlife buff aka trail tracker, Sushi'tarian and the big picture guy. Passionate about travel, Guru's tryst with the outdoors started with capturing images from the wilderness on a camera. With a decade's worth of time in start-ups and having tire tracked his way in the Himalayas 5 times over; Gurudeep found 'home' in the great outdoors. Its his way to bring people, places and experiences home under the deep blue skies.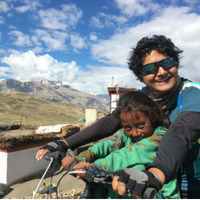 Tejaswini
An art and music aficionado, sitar player, history, culture and people buff, aka the one who brings the zing into all our experiences. Always a traveller at heart, Tejaswini's interests in history, people and culture fills her travel itineraries. A writer and an art curator with 'Art Symmetry' and at Unventured, she plans all the going-ons behind the trails, adding experiences to make sure you come back with unforgettable memories. Good humour and quirkiness are a part and parcel of every trip she leads.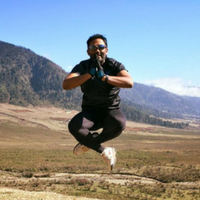 Raghuram
An accountant by profession, Raghu took up to cycling 10 years ago as an alternate to gym, however the excitement of cycling came from the Manali to Leh journey (the sense of achievement, learning, confidence – I am a changed man). It was no looking back after this. He joined us on the Bhutan hike and bike expedition soon after and Manali to Leh again! "While I prepare for expeditions, I cycle as much as possible, however the days I can't, I work out at the gym including spin cycling to keep myself prepared including diet", says the fitness freak. He had fallen in love with us by the end of his 3rd trip with us. This was the turning point and ever since has been closely associated with us working together to deliver experiences.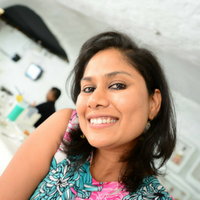 Archana
Archana is a fun loving traveler who feels life is all about the Journey and what you make of it. Towards the end of all her tours, she will make the travelers believe in this! A sky and scuba diver, she is an avid traveller,  having travelled to 20 odd countries, Archana used to be sailing in the cruise early in her career. She holds two master degree and an Honors Degree in History. She can speak 5 languages and her passion lies in art, culture and the way of life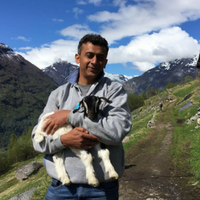 Sandesh
Having clocked over 18 years in Corporate industry, Sandesh is currently a corporate refugee and a student of Management. He got bitten by the travel bug in his 20's and ever since he has travelled across most part of the world "like a local". He brings with him his learnings of politics and economics that's closely associated with the history of our country. Its never a dull moment with him around, his enthusiasm for wildlife photography has him traveling through various forests and sanctuaries in India and outside. Ask him of endemic birds, the country's current economics or the history of the many Gods we have, he'll have a fun and factual answer for you.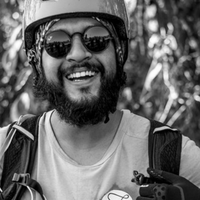 Arjun Varma
Arjun is an avid cyclist, traveller and foodie. His lineage in the Indian Army has him traversing and living through various parts of India. He really is a local to many states in India, his keen interest in bouldering and climbing has taken him traveling around the world finding a suitable peak to climb. Over his years in adventure and traveling he has a strong connect with the locals and he will tell you stories that the locals narrate that are not on guide books. Bear with his dark sense of humour (occasionally) and you have a great companion to show you our India, our way of life though its many diversities!

Social Share