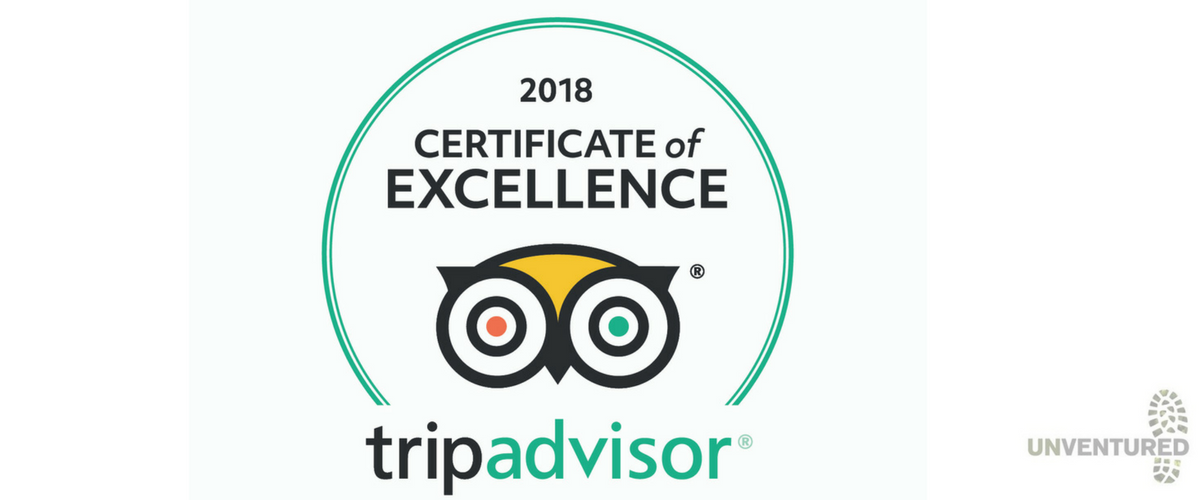 Unventured has been awarded the Certificate of Excellence by TripAdvisor for the third year in a row in 2018! We're so happy that our travelers from around the world are enthusiastic about our passion. We've stayed true to our mission to provide environmentally, socially, and economically sustainable tours of incredible destinations that both enlighten travelers and uplift communities.
Now people from around the world join us on our quest on a regular basis. We're happy to continue to share this with you. We've set out to maintain a level of excellence for the last three years and beyond. We strive to continually improve and stay authentic to our mission and to the happiness of our travelers. We cannot thank you enough for our support of us as a company and our passion as travelers! Here is to another incredible year of adventure!
The value and experiences we continue to build
We've had more customers choosing to join our tours this year than ever before!
We've introduced new tours in 2018 and lead some customized itineraries.
Day and Weekend Tours to Mysore:
"The Treasures of Mysore" Day Visit Tour: This tour is a perfect blend of off-beat experiences and the "touristy" essences of the city.

The Royal Mysore 2 Day Getaway:
"The Treasures of Mysore" Day Visit Tour: We've added a good mix of local cuisine, hands on experiences, and many opportunities to interact with the locals.

Long Duration Tours:
Bhabha Pass Trek: An incredible trip through the Bhabha Valley of the Himalayas on foot.

Customized Tours:
Bangalore: Parents are celebrating their child's birthday by doing a custom city half day tour with us, exposing their children to the history of Bangalore and telling them stories of the Bangalore Bygone.

Thank you once again for your support!
Social Share