So you're thinking about planning a trip to India? What do you picture your trip to be like? Are there any cliches you have in mind or pre-existing ideas of India? Maybe the Taj Mahal, busy markets, and elephants come to mind.
Now think about your own hometown. If someone told you they were planning a visit, where would you tell them is a must see? What would you say is the most quintessential, most authentic parts of your area?
Although all parts of India are beautiful and worth exploring, there are places that are truly unique and hold the an essence of true India culture that you won't see on the typical tourist route. Just like you, if you were to ask Indian locals across the regions what you absolutely must see, the answer may be one you never would have known.
As local travel curators throughout India, we've compiled some of the tops destinations and experiences locals recommend to get a true idea of the essence of India:
Explore the islands and backways of the Indian west coast (Goa):

India doesn't initially strike you as somewhere that is home to white sand beaches and beach resorts. That's not necessarily the tourist image, but some of the most beautiful beaches in the world exist on the west coast of India. India's Goa region on the south west side of India boasts tropical scenes you wouldn't believe. Coral reefs, clear blue water, white sand, and tropical forests characterize the region. A past Portuguese influence creates a really unique blend of culture to experience as well. If you're looking for a very summer vacation, this is where you will get both a local experience and relaxing coastal scene.
Go to spice plantations and eat the traditional way from the land:

India is incredibly agricultural outside of the big cities and it's a part that very few get to experience. There are communities outside cities in various regions that thrive the same way they have off the land for literally thousands of years that you can still experience firsthand today. India is obviously famous of cuisine with specific and unique flavors. Locals recommend visiting, staying at, and definitely eating at local spice plantations for  truly authentic experience. There are old spice plantations that are open to visitors granted you have a local connection where locals are happy to share their cuisine and culture with you. On our Chasing the Monsoon tour through the Western Ghats, we actually stay on a spice plantation high in the tropical green mountains and eat with a family who teaches us how to prepare from the land.
View the ancient, unchanged world of the Himalayas: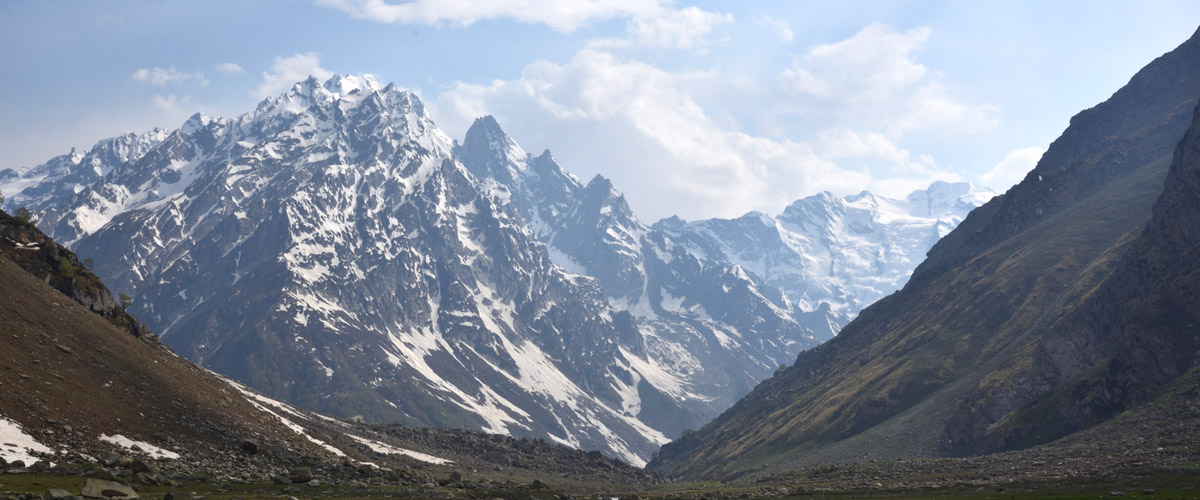 There are few places in this world that are incredible natural and historical landmarks with little touch from the modern outside world. But for those daring enough to brave them, the Himalayas offer an amazing view of both natural and human history. We actually began our story in the Himalayas. Our founder took a solo bike trip through the region connecting with locals and decided that all travelers needed to be able to have this authentic experience. The Himalayas are home to functioning centuries-old monasteries and incredible views that nowhere else in the world can be matched. We've spent a lot of time working with locals to curate experiences for travelers. We stay in homestays, visit monasteries, and travel to the best look out points in the Himalayas according to locals during the Eastern Himalayan bike tour as a result of these local connections.
Ride through the high desert of Ladakh:

One quite special place in the Himalayas locals (and us) really recommend for a blend of nature and culture is the Ladakh region of the Himalayas. This region is so diverse in nature. Sometimes the terrain is brown and earthy contrasted by bright blue skies and other times it's bright green and home to lively villages of friendly locals. There are some of the more personal, cultural experiences of India like markets and local food but also natural scenes to enjoy. It's best toured via bike as you can get to places where you simply couldn't by car or bus. Your experience will be much more immersive and authentic. We tour to all of our local spots and best natural landmarks during the best season of June through September during theLadakh Bike Tour.
Always when you travel, think "What would locals do" to avoid missing out on the best experiences and true essence of a country. With a place as unique, diverse, and mysterious as India, this mentality is a must. We work hard to connect travelers with local experiences for this reason. Check out some of our tours: