The UN World Tourism Organisation declared 2017 as the year for SUSTAINABLE TOURISM marking the beginning of a 2030 vision for the tourism industry to move towards a more sustainable ways of travel.
Sustainable travel means finding a way that tourism can be maintained long-term without harming natural and cultural environments. Sustainable travel should minimise the negative impacts of tourism and ideally be beneficial to the area in which it takes place.
Tourism can be just as unkind on the planet as any other industry. In their naiveté or even ignorance travellers can cause not just environmental damages, but also socio-cultural and economical impairments to a destination. Two of the primary sources of pollution caused by tourism are from the consumption of fossil fuels and a derivative in the form of disposable plastic. Close to 38 billion water bottles (Over 2 million tons) end up in landfills and about 6 million tons of non-durable cutleries like spoons, forks and knives are discarded.
At Unventured, the difference in travel is in bridging these gaps to a more responsible and sustainable ways to travel. Using a few simpler yet effective alternatives can reduce the carbon footprint caused by tourism and in the last 4 years of our journey we've constantly pursued this quest to REDUCE, REUSE and RECYLE. And we continue to explore more ways to ensure we educate travellers to travel sustainably and responsibly. Here are some of our successful intiatives until date:
Staying away from bottled water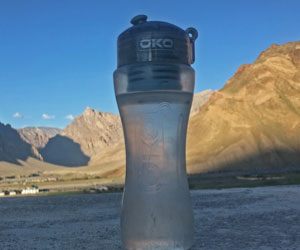 Since 2014 following the end of a 16 day expedition in the himalayas, the tour had consumed 400 bottles of bottled water. The platic waste generated was being disposed at the end of the tour where it can be recyled. However failing to find a recycleble solution to bottled water bottles in the Himalays, we decided to move away from bottled water. As a business to ensure customer safety the need for an alternative to bottled water was imperitive. Following a 3-4 months of extensive research we found a sustainable alternative that would not just stop us from consuming bottled water but also helped our travellers take to alternatives for bottled water.Read More
Avioding single use plastic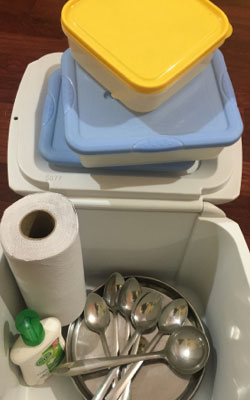 For an active travel company that is on the move and taking off the beaten path trails food on the go was never a guarantee unless it was packed. Our next challenge to fight single use plastic came in form of lunch packs. Most packed foods coming from hotels and resturaunts uses plastic and silver foil extensively, we've been at it to help solve this issue. Over the last 2 years we've successfully incorporated the idea of reusable lunch boxes in place of plastic wrappers and silver foil packed lunches. We've successfully launched this on some of our tours and over the span of the next 1 year we intend to bring this initiative to all our tours including treks in the remote Himalayan mountains.
Where aided by a support vehicle packed food in lunch boxes are tansported in large temperature manage boxes with necessary reuseable cutlery(metals).
#NoStrawsAttached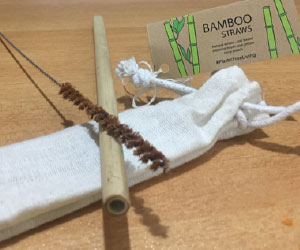 Our next initiative has been to encourage travellers on our tours to stay away from plastic straws. One classic example in a tropical country like India is the availablity of tender coconut in place of fizzy juices. We've run a campaign in teaching travellers on our city tours in Bangalore, India to aviod the use of plastic straws and encouraging them to try sipping directly from the tender coconut shell.
Soon Unventured will be introducing Bamboo straws and also intends to encourage travellers to carry a straw with them and reuse them on their travels, whether they are sipping on tender coconut, shakes or fresh juices. The Bamboo straw is a great alternative to plastic single use straws and we beleive it can serve as a good initiative in combating the use of plastic waste generated from tourism.
Active Adventure Travel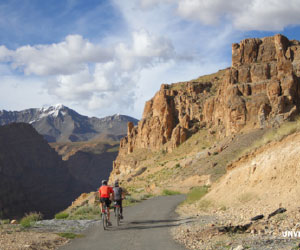 Active adventure travel uses alternatives to modern mechanized ways of transport like cycling and hiking through regions. This reduces the burden of traffic and environmental pollution but it also reduces the use of fossil fuels and as a counter benefit, one can enjoy and soak in a lot more of the region on the journey getting there. Unventured has focused on promoting an India and many of our other destinations that celebrate the journey at the pace of a pedal or hike through taking the road less travelled and bringing travellers closer to the region through its people, culture and way of life.
Ecotourism initaitves support local communities (Sustainable Travel)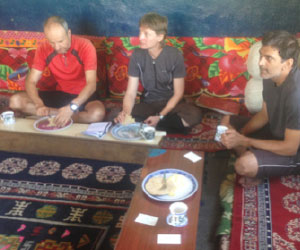 At Unventured we believe in travel that is enriching and filled with experiences bringing you closer to the region and its people. As part of this effort to make our tours local and authentic, we've taken a conscious stance to host travellers in local homestays instead of hotels. Keeping a benchmark on good hygiene and basic yet comfortable standards of accommodation we wish to work with local communities and support them economically. Staying in homestays brings travellers closer to the region, ensures resources in the region don't get dedicated to specifically develop land and property to host travellers and also directly benefits the locals. It's a win-win scenario and ensures the region's resources are utilized for tourism in a more sustainable fashion.
At Unventured the journey to a more responsible and sustainable way of travel has just begun, we're constantly learning and improving on what we've started as initiatives and any efforts in this direction will not be possible without the cooperation and support of our travellers. Over the last 4 years we've had many travellers who have helped us ideate and develop these initiatives for sustainable travel. Here are some initiatives that are on the cards:
Healthy and sustainable alternatives to packaged juices, energy bars and snacks
Reducing dependency on support vehicles
Alternative adventures in less touristy destinations reducing the pressure on natural resources
"We do not Inherit the earth from our ancestors; we've merely borrowed It from our children"
If you have ideas on initiatives we can adopt for sustainable and eco responsible travel please share your thoughts with us on get@unventured.com